Northern Mist Back Quiver:  
Our Classic Back Quiver gives archers everything that its name implies: traditional looks, simplicity, a large arrow capacity, and durability. The thick leather has been carefully selected to provide the correct balance of stiffness and pliability. It will shape itself to the shooter's back, without collapsing, allowing it to ride comfortably and provide good arrow security. The leather has a brushed finish, for silent passage through thick brush. Price: $249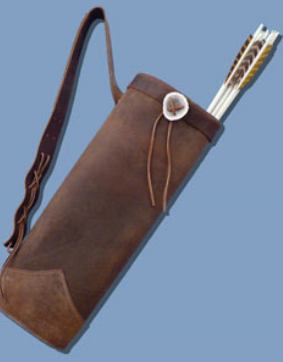 Northern Mist Strap On Bow Quiver:
For those preferring a bow quiver, we offer our own version of, what we believe to be, the best bow quiver for longbows on the market: the Great Northern Bow Quiver. Made for us by our friends at Great Northern, this is their standard quiver, with the Northern Mist Eagle Logo embossed on the hood. Visit their website, to view options and prices.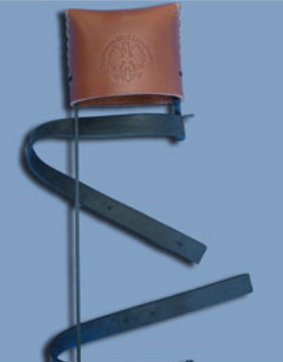 Northern Mist Arm Guard:
Our arm guard is made from the same heavy, yet pliable leather, used in our Classic Back Quiver. It is ventilated, and features a hook-and-lace system, for the ultimate in adjustability.
Price: $25.00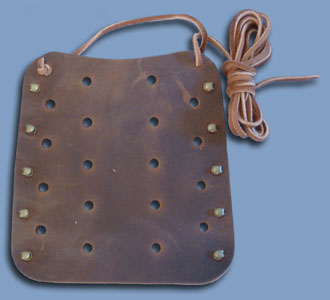 Northern Mist Coffee Mug
New for 2019, the Northern Mist Coffee mugs
Price: $15.00